National Simultaneous Storytime (NSS) at Brisbane Boys College was celebrated at 11am on Wednesday 19th May by all of the Junior School Boys. We had a number of storytellers this year with Yerik and Albert our Academic Student Leaders paving the way. Yerik and Albert made a variety of space helmets to entice the Preps and enthralled the Year 2 students with their reading of the book "Give Me Some Space" by Phillip Bunting. Our Preps giggled through Headmaster Mr Damon Emtage's reading of the book in the library. Ms Raymond presented a lovely reading to the Year Ones. Dr Leigh Hobart captivated the Year 3 boys while Matthew Bennett, Vice-Captain, was our Story Time Leader for the Year 6 boys in College Hall. Matthew also exposed the virtues of reading, encouraging our boys to pick up a book and widen their knowledge of the world through words. Mrs Warwick's Math boys did a hilarious enactment of the book for the Year 4 and 5 boys, with Matthew stealing the show with his depiction of Una the main character.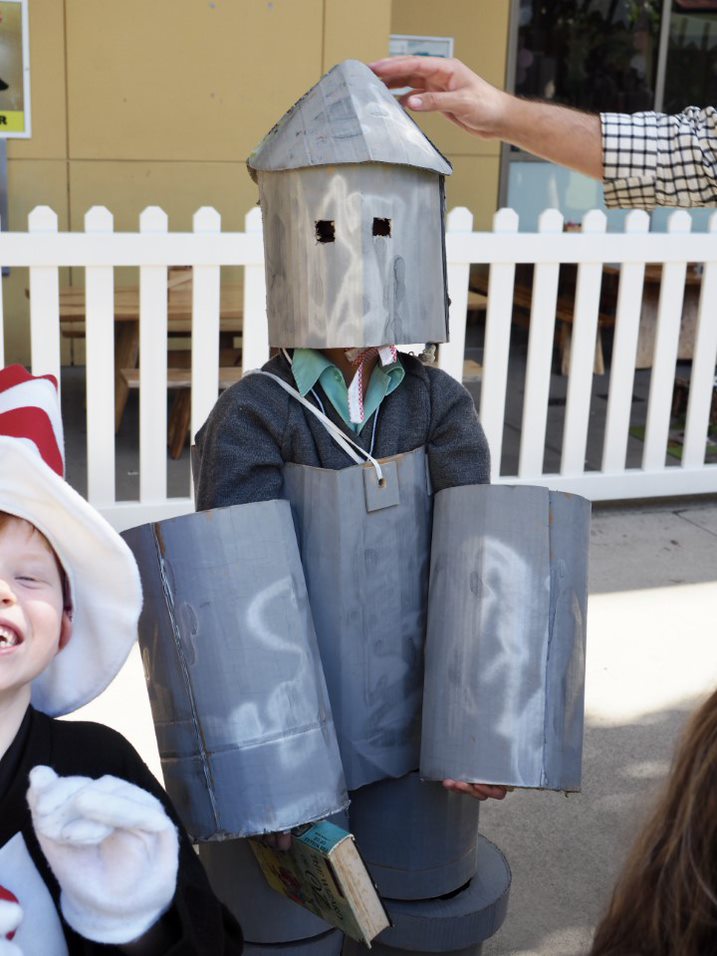 NSS is held annually by the Australian Library and Information Association (ALIA). Every year a picture book, written and illustrated by an Australian author and illustrator, is read simultaneously in libraries, schools, pre-schools, childcare centres, family homes, bookshops and many other places around the country. Now in its 21st successful year, it is a colourful, vibrant, fun event that aims to promote the value of reading and literacy, using an Australian children's book that explores age-appropriate themes, and addresses key learning areas of the National Curriculum for Foundation to Year 6.
By facilitating NSS we aim to:
promote the value of reading and literacy,

promote the value and fun of books,

promote an Australian writer and publisher,
NSS receives positive media coverage, generates a great deal of community interest and is held annually as part of Library and Information Week. 2020 was the biggest and most successful NSS to date with over 1,297,000 participants at over 14,469 locations, including participants from New Zealand, Thailand, UK, Canada, Singapore, Vietnam and Hong Kong.
Days such as NSS are part of our school strategy to promote reading amongst our boys. Male mentors such as Matthew, one of our Vice-Captains and our Academic School leaders, Yerik and Albert help to develop a culture of reading.